.
OFF-SITE EXHIBIT
Reading the Rocky Book of the Past—Dinosaur Footprints in the Connecticut River Valley
Great Falls Discovery Center, Turners Falls, MA
On view until March 31st (except Saturday, March 3rd, and Saturday morning, March 10, when the Great Hall will be closed). The Great Hall is a community space. If you are traveling a distance, please call ahead to be sure a large event has not been scheduled in the space.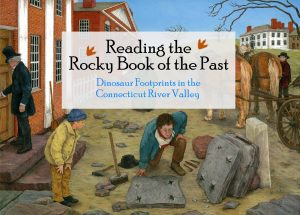 The Great Falls Discovery Center and the Pocumtuck Valley Memorial Association are hosting a family learning exhibit in the Discovery Center's Great Hall. "Reading the Rocky Book of the Past—Dinosaur Footprints in the Connecticut River Valley" focuses on the 19th-century discovery of dinosaur footprints in the Connecticut River Valley and the local people, especially Dexter Marsh and Edward Hitchcock, who played starring roles in the story. PVMA designed the traveling exhibit for family learning, but with something of interest for everyone, whether part of a group or not. It features two simulated 19th-century cabinets (precursors to today's museums), a "make your own collection" takeaway activity, dinosaur track reproductions and other "touch-its" and learning opportunities. Many labels are in English and Spanish.
Make a bookmark, botanical picture, and your own small collection of gems and shells; or relax with dinosaur books and puzzles and learn about this fascinating local history!
The exhibit is in conjunction with the recent launch of PVMA's educational website, "Impressions from a Lost World" (www.dinotracksdiscovery.org). Both the exhibit and website focus on the colorful history of the discovery of dinosaur tracks in the Connecticut River Valley in the 1800s. Sponsored in part by the Massachusetts Cultural Council, the National Endowment for the Humanities, the Institute of Museum and Library Services, and members and donors of the Pocumtuck Valley Memorial Association.
____________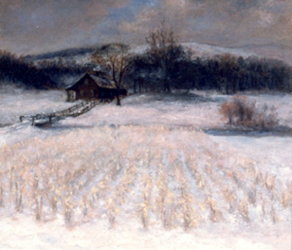 Founded in Deerfield, Massachusetts in 1870 as the first historical society in Western Massachusetts, today the Pocumtuck Valley Memorial Association is a vibrant regional organization, supporting the Memorial Hall Museum and Library, Deerfield Teachers' Center, Indian House Children's Museum, and Community Outreach projects. Click the links on the sidebar to the right for information about each aspect of PVMA or click here for directions.
Memorial Hall Museum is now closed for the winter season. We open again for weekends in May and daily (except Mondays) beginning in June. Follow our Facebook pages for musings, exhibit preparations, "Website Wednesdays," and the latest updates.

Admission is $6 for adults; $3 for youth and students 6-21. The museum is also open by appointment or for school groups; please call 413-774-7476 ext 100 if you would like to schedule a group tour. Within the museum's 19 rooms of art, history, and culture are several Special Exhibits.



Check us out on facebook!