Saturday, October 14 from 12 – 2 pm
10 Memorial St Deerfield, MA  01342
Orders must be placed by 11:59pm on Sunday, October 8.
No refunds after October 8
Important! When you checkout, there is a field to enter the name of each person in your party, and the type of plate they ordered. This is so we may accommodate those who arrive separately. Thank you!
---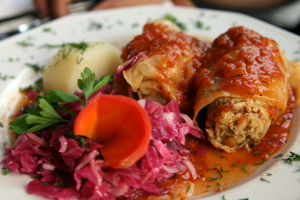 Includes golumpki, two potato & cheese pierogi, kielbasa & kapusta, rye bread.
---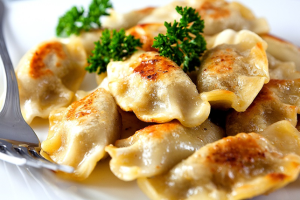 The vegetarian option includes potato and cheese pierogis; vegetable croquette with mushrooms and kapusta; vegetable medley; rye bread.