Pocumtuck Homelands Statement
This land we now call "Deerfield" is encircled by a waterway known to the Indigenous Pocumtuck people as the "Pocumpetekw," now known as the "Deerfield River." For thousands of years, the Pocumtuck were part of an extensive and reciprocal Indigenous political and kinship network across the northeast. During the 1600s, in the midst of warfare with English colonists, Pocumtuck families were forced from the valley and folded into the populations of other Native nations.
Pocumtuck Valley Memorial Association (PVMA), incorporated in Massachusetts in 1870, purposely chooses to remember and honor the Pocumtuck People and their homeland with the organization's legal name. PVMA today, recognizes the damage inflicted by colonial settlement and seeks to go further by interpreting these difficult histories from culturally diverse, nuanced, and inclusive perspectives.  In the interests of truth and reconciliation, PVMA now endeavors to build productive relations with contemporary Native American nations today.
.
---
.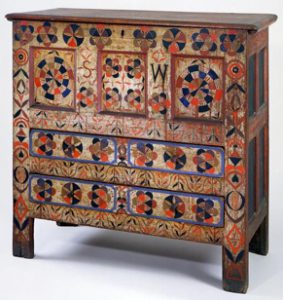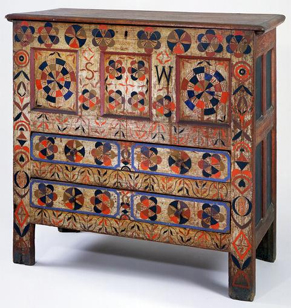 The Pocumtuck Valley Memorial Association (PVMA) of Deerfield, Massachusetts is a non-profit, membership-based cultural and historical organization incorporated by an official act of the Massachusetts Legislature in 1870.
Click here for a PDF of PVMA's by-laws.
Click here to see PVMA's Board of Directors.
Click the links below for PDF's of PVMA's financials.
FY 2022
FY 2021
FY 2020
FY 2019
FY 2018
FY 2017
Below are a series of short paragraph summaries of PVMA. For a detailed overview of the organization download a pdf file. For a visual overview of PVMA's many educational and cultural programs, download the following pdf file slide show.
Our Programs
Pocumtuck Valley Memorial Association is a vibrant regional organization, maintaining Memorial Hall Museum, a research Library, Deerfield Teachers' Center, Indian House Children's Museum, and Community Outreach projects.
PVMA's Old Deerfield Craft Fairs, "New England's Most Beautiful Craft Fairs," were established in 1976 to promote Old Deerfield's Arts and Crafts tradition started in 1898,  while raising much needed funds for PVMA's programs.  The Old Deerfield Craft Fairs continue to be a major source of  financial support for PVMA.
Click the links on the sidebar to the right for current information about each aspect of PVMA.  Click here for directions to our facilities. Click here for a calendar of upcoming events.
Membership in the PVMA
Membership is open to all.  Members are more than "friends" or donors of the organization, they are the ultimate governing authority.  Members meet annual to vote on the officers and board of directors (known as "The Council").  Learn about Memberships and how to Join here.
Understanding the past creates better citizens and a better world.
PVMA's Mission
The mission of Deerfield's Pocumtuck Valley Memorial Association, reflecting the history of New England as well as that of the nation, is focused on preserving and communicating the multi-cultural history of the Connecticut and Deerfield River Valleys, with emphasis on "old Hampshire County," and present day Franklin, Hampshire, and Hampden Counties.
The Museum collects, preserves, and exhibits cultural artifacts made and/or used in the region. These collections are maintained both for the enrichment of the general public and as research tools for scholars. 
Funders
We are grateful to the nearly 1,000 individuals and businesses, and our institutional funders, for their ongoing support. To learn more about how the Pocumtuck Valley Memorial Association fulfills its mission and serves its many constituencies, click the sidebar links to the right.