PRESS RELEASE  –  September 9, 2015
WHAT:  Lecture "New England Impressions: Art and the Making of Regional Identity, 1885 – 1950"
WHERE:  Memorial Hall Museum, Deerfield, MA
WHEN:  Thursday, October 1 at 7 pm
Contact: Suzanne L. Flynt, Curator, Memorial Hall Museum, sflynt@deerfield.history.museum or 413-774-4466
.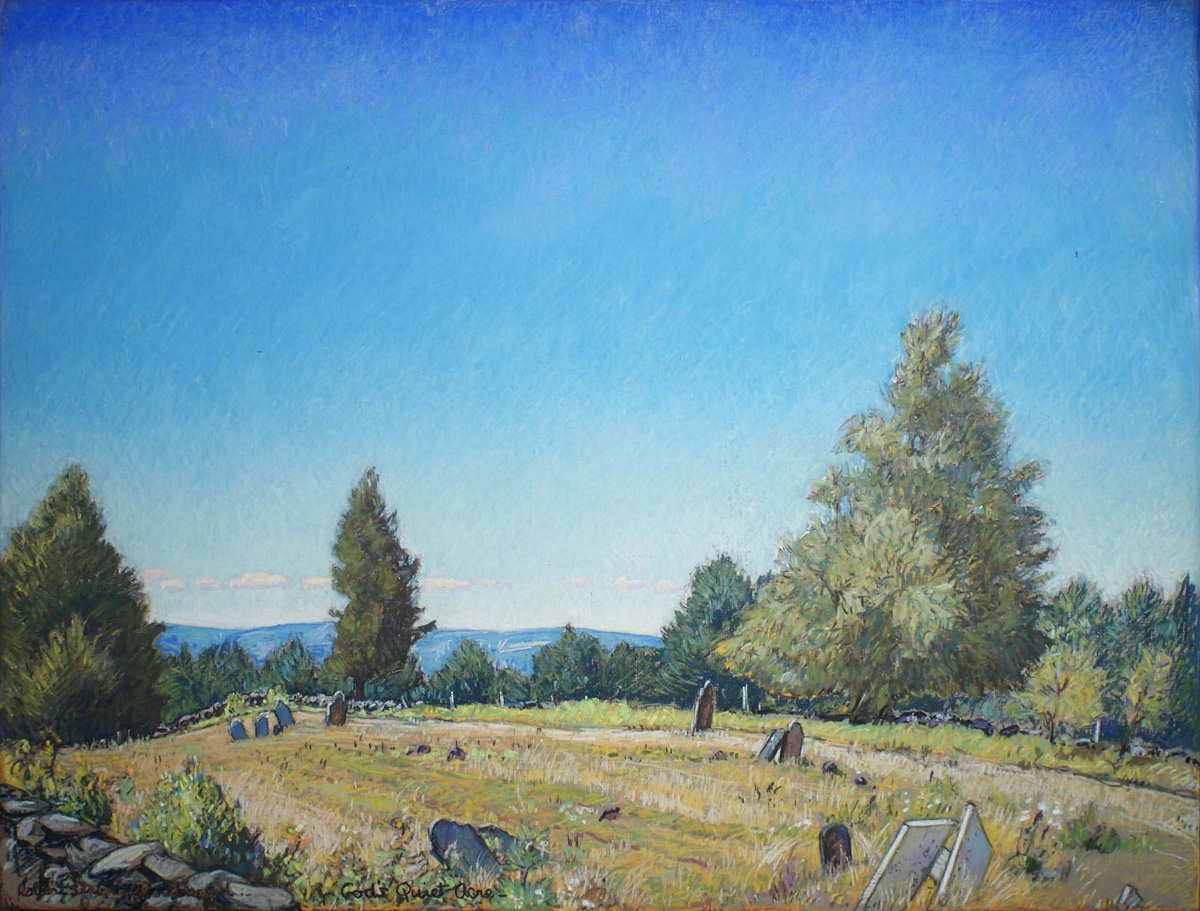 DEERFIELD MA: On Thursday, October 1 at 7 pm, William Hosley will present the slide lecture "New England Impressions: Art and the Making of Regional Identity, 1885 – 1950" at Memorial Hall Museum in conjunction with the recently-opened exhibition "Robert Strong Woodward: Artist for All Seasons."
In his presentation, William Hosley will explore painters such as Woodward along with printmakers and photographers who strongly identified with a New England sense of place.  "For several generations aspiring New England artists used our history, landscape, environment and traditional industries as subject matter and muse—drawing inspiration from their environment and helping to shape New England's image at home and abroad," writes Hosley. "Some were realist, others impressionists while many were drawn to genres of daily life. What they shared was a reverence for place, past, and seasonality, and ideas associated with New England's epic heritage."
William Hosley is the principal of Terra Firma Northeast, is a cultural resource development and marketing and communications consultant, historian, writer, and photographer.  He was formerly Director of the New Haven Museum and Connecticut Landmarks where he cared for a chain of historic attractions throughout Connecticut.  Prior to that, as a curator and exhibition developer at Wadsworth Atheneum, Hosley organized major exhibitions including The Great River: Art & Society of the Connecticut Valley (1985), The Japan Idea: Art and Life in Victorian America (1990), Sense of Place: Furniture from New England Towns (1993) and Sam & Elizabeth: Legend and Legacy of Colt's Empire (1996). As an expert in heritage tourism, Bill has studied, lectured and advised hundreds of museums and heritage destinations around the country.
The exhibition "Robert Strong Woodward: Artist For All Seasons" features five privately-owned paintings by Robert Strong Woodward (1885-1957) of rural Buckland, Massachusetts, dating from the 1930s.  Organized by the Friends of Robert Strong Woodward, the exhibition runs from until November 1.
There is recommended donation of $10 admission for the October 1 lecture, which includes admission to the museum.  Memorial Hall Museum is located at 8 Memorial Street, Deerfield, MA. For information, please call 413-774-7476 x 10 or visit the museum's website at www.deerfield-ma.org.
Caption for above image:
At Memorial Hall Museum's October 1 lecture, historian William Hosley will be discussing New England regionalism as seen in Robert Strong Woodward's "God Quiet Acre." Private collection