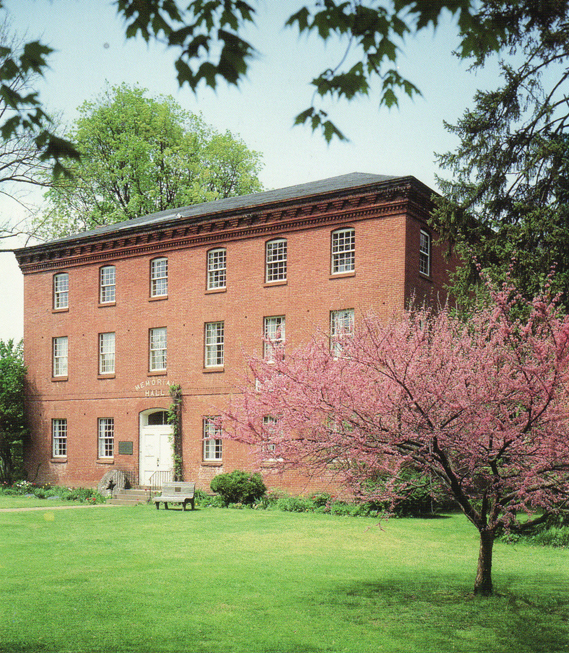 Memorial Hall is one of New England's oldest museums. When Deerfield Academy's original 1798 school building became available, antiquarian George Sheldon organized the collection of artifacts he was assembling, and in 1880 Memorial Hall opened. The museum's extraordinary collection of furnishings, paintings, textiles, and Indian artifacts is "the finest collection of local antiquities in New England" and is one of America's oldest museums.
Learn more about Memorial Hall Museum here. Come explore 19 rooms of art, culture and history! (See some of the collection highlights here; find out about this year's Special Exhibits here; and upcoming Events here.)
Memorial Hall Museum is now closed for the winter season. Please check back next spring to confirm 2024 open hours, typically 11 am to 4:30 pm on weekends in May and Tuesday through Sunday (closed Mondays) from June through October.
We look forward to welcoming you again next Spring.
Get directions here. Keep up with events and musings by following us on social media. Use the Facebook links in the sidebar and find us on Instagram.
---
Note to Teachers and Special Interest Groups: Memorial Hall Museum is also available for field trips and group tours. More information here.

---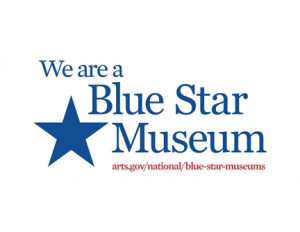 Memorial Hall Museum joins museums nationwide in the Blue Star Museums initiative, a program that provides free admission to currently serving U.S. military personnel and their families this summer. Blue Star Museums is an initiative of the National Endowment for the Arts in collaboration with Blue Star Families, the Department of Defense, and participating museums nationwide.  "Like the resilience that military families demonstrate time and again, PVMA's Memorial Hall Museum is an example of resiliency in the arts sector over the past year," said Ann Eilers, acting chairman of the National Endowment for the Arts. "We are grateful to PVMA's Memorial Hall Museum for their leadership in strengthening community through their participation in the Blue Star Museums program this summer."

---
Library
The Pocumtuck Valley Memorial Association Library—located next to Memorial Hall Museum—has an exceptional collection of manuscripts, diaries, account books, town records, maps and other documentation.
The PVMA library, part of the Memorial Libraries (the PVMA library and Historic Deerfield library) is open year-round, Tuesday through Friday 9 am–12pm and 1–5 pm; closed Mondays and holidays. NOTE: The library will be closed Friday, November 24 and the week of December 25, reopening Tuesday, January 2.
For general inquiries, call 413-775-7125 or email library@deerfieldmuseum.org.