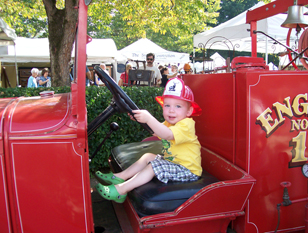 The Pocumtuck Valley Memorial Association hosts events throughout the year. Click the links under "HAPPENINGS" in the sidebar to the right for details.
Check the current Events Calendar for a listing of current events. Please check back often for updates.
Many Thanks! to all those who have exhibited, attended, and shopped at the Old Deerfield Craft Fairs and the Holiday and Spring Samplers, enjoying the exceptional selection of crafts, food and special activities! Your support helps keep our museum and programming going. We extend special gratitude to all the volunteers who make the Fairs possible.