Changes on the Horizon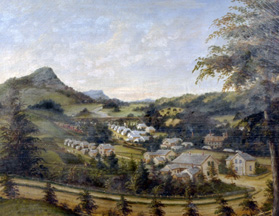 Spring 2009–Fall 20013
An exhibition of paintings, prints, maps, stereographs, and postcards depicting Franklin County's ever-changing landscape. Looking at the period from about 1850 to 1950, we see how industrialization (Russell Cutlery, Shelburne Falls Works, New Home Sewing Machine), transportation (horse and buggies, railroads, trolleys, automobiles), roadways and bridges transformed the rural landscape.
Covered Bridges
Spring 2009–Fall 20013
Clifton Johnson began documenting Franklin County's covered bridges. Painters were also drawn to these local landmarks. Although painters Marie Day Alexander, Clara Alquist, Kenneth Stinson, and Robert Strong Woodward looked to the same subject matter, each of these artists made distinct use of light, color, and texture to create their paintings. Little did the artists know that some of the bridges they painted would not survive more than a few years.
Don't Smile for the Camera: Another Angle on Early Photography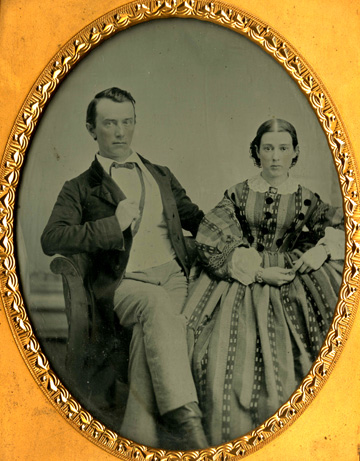 Spring 2008–Fall 2009
Prompted smiles have been part of our cultural consciousness for the past hundred years. These facades of happiness contrast starkly with the solemn expressions in early photographs. This exhibition of seventy five 19th to early 20th century photographs challenged perceptions of how people should pose for the camera. See and read more.
2009 Sixth Biennial Old Deerfield Quilt Challenge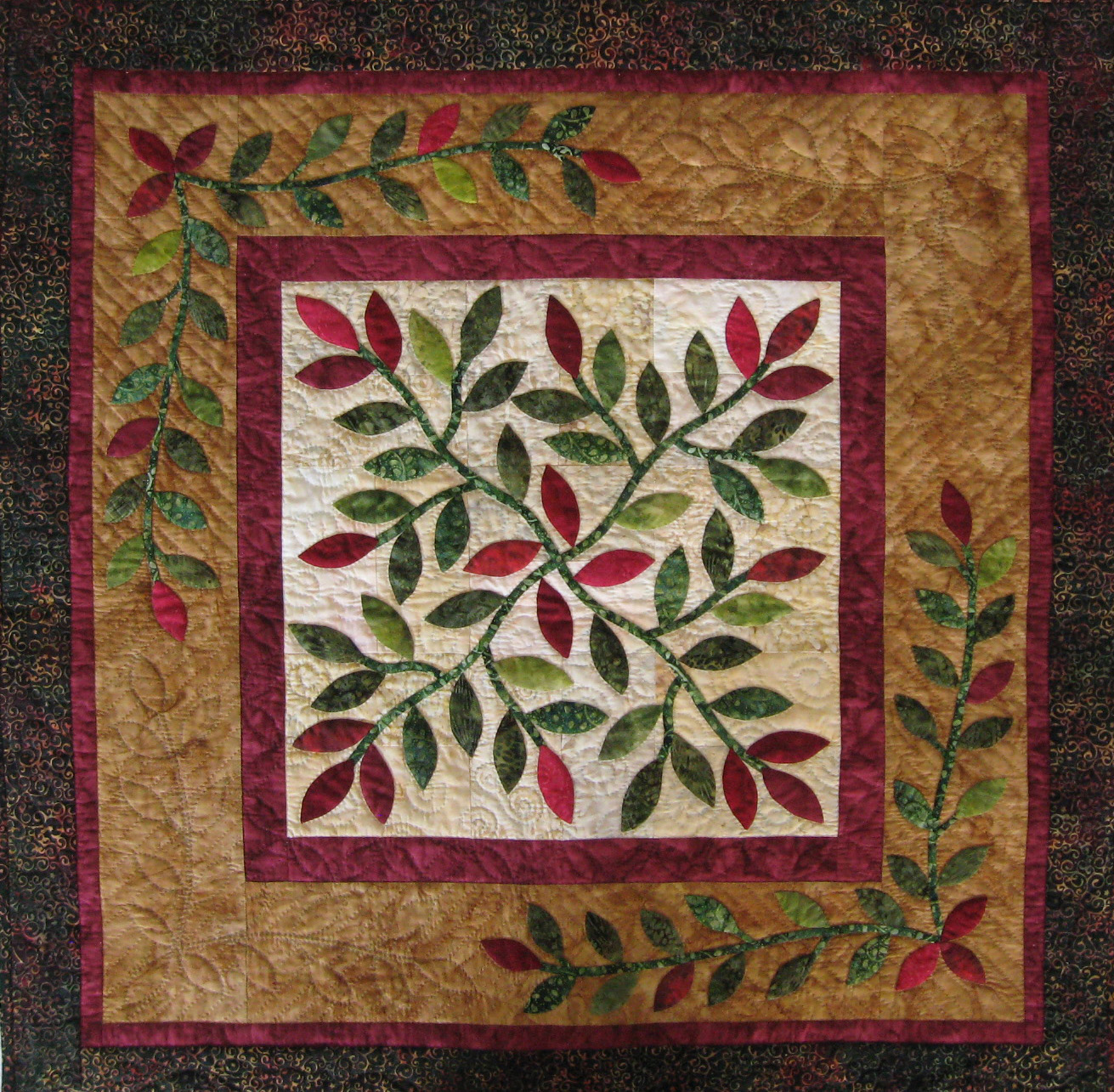 Spring 2009–Fall 2009
For more information about this biennial favorite, click here.
typed in white here because I can't get a line space otherwise
Made of Thuder, Made of Glass: American Indian Beadwork of the Northeast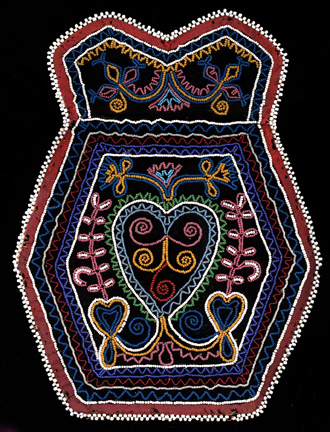 Spring 2007–Fall 2007
Created between 1800 and 1915, this exhibit featured beadwork of artistic Native American women living in New England, New York, and the Maritime Provinces. Twelve contemporary paintings of Natives with the beadwork by Gerry Biron, a Vermont artist of Mi'kmaq descent, accompanied the beadwork. Read about the exhibit, from the collection of Gerry Biron and JoAnne Russo, here.