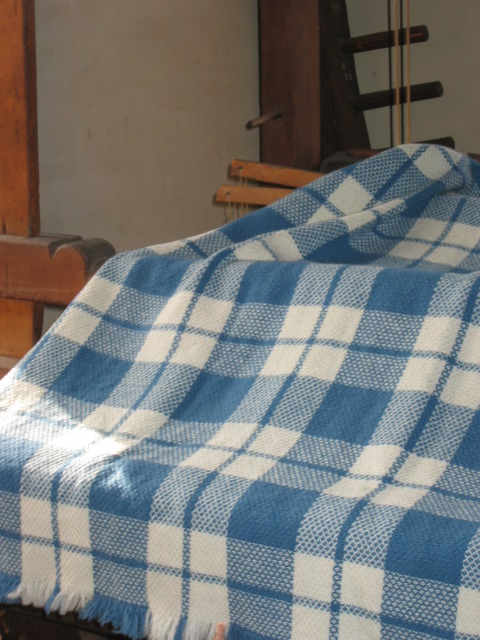 Handloomed blanket based on a plaid blanket owned by the Dunnell family of West Deerfield, c. 1840, from the collection of the Memorial Hall Museum. A heritage wool blanket—grown, dyed, spun, and woven right here in Massachusetts.
Order your First Edition Deerfield Blanket now or purchase at the PVMA offices at 10 Memorial Street in Deerfield, Massachusetts. Fringed or hemmed.
$150.00
Fringed –  Buy Now
Hemmed – Buy Now
Continental U.S. Orders Only
For international orders contact us at pvmaoffice@deerfield.history.museum.
Note: Additional shipping costs may apply to international orders.
*All rights reserved